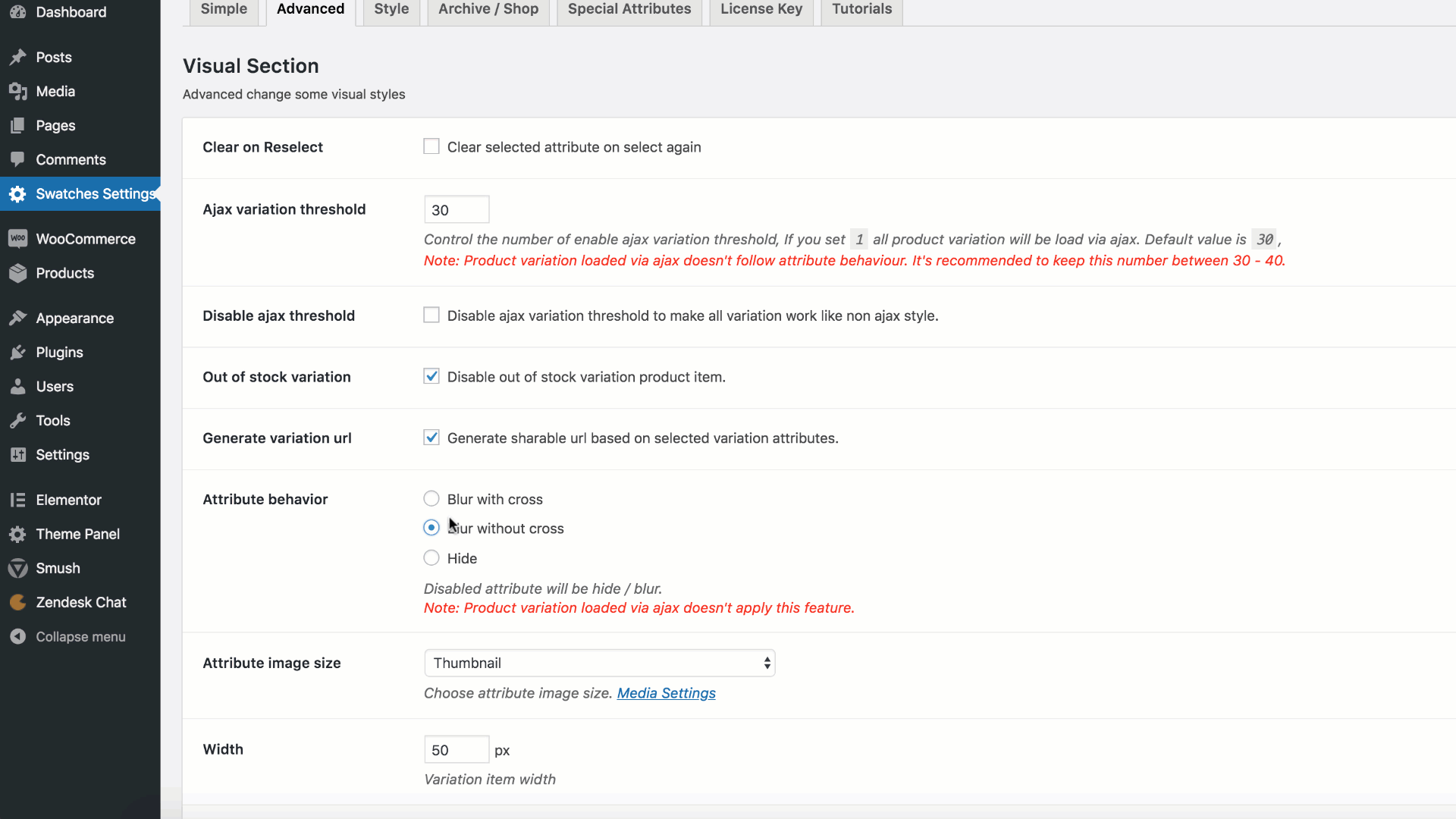 Cross Preview (Up To 30 Variations)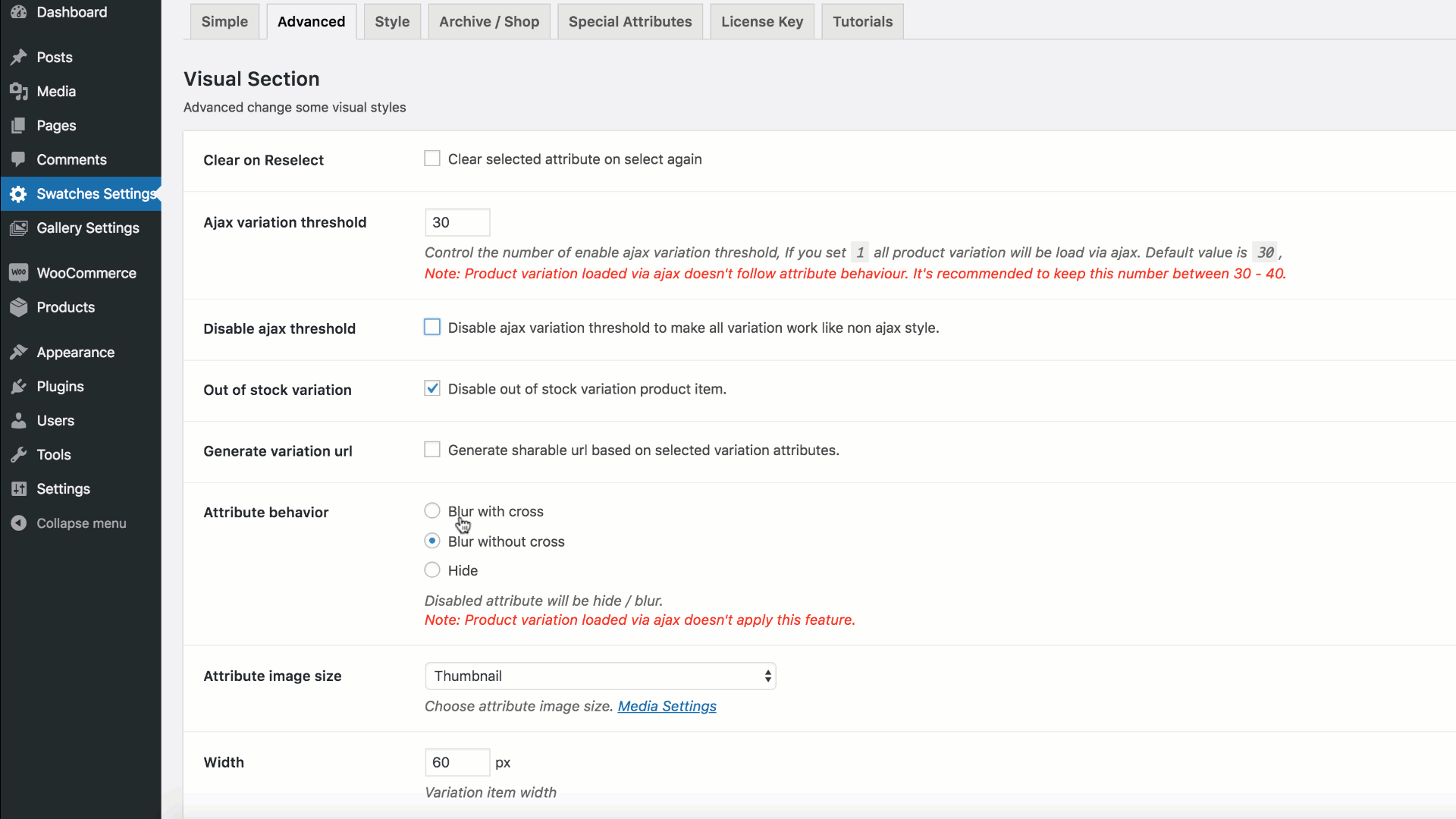 Cross Preview (More Than 30 Variations)
Video Tutorial
To hide / blur out of stock attribute variations with cross sign. Head to the Advanced tab from Swatches Settings and select your desired Blur or Hide Attribute behavior from Attribute Behavior Setting.

If you select the blur setting, the out of stock attribute variation would be blur with cross icon. Check the following screenshot from the frontend preview.
If the blur cross icon doesn't appear in the out of stock variation swatches. You have to hide out of stock swatches from Inventory Setting. So, make sure Hide out of stock items from the catalog from WooCommerce >> Settings >> Products >> Inventory.